http://www.capetalk.co.za/articles/239026/vinyl-sales-hits-a-25-year-high
Deloitte expects double-digit growth in the sales of vinyl records for the seventh consecutive year, passing the $1 billion mark for the first time since the 1980s.
The professional services company expects 12-inch records to generate between 15% and 18% of all physical music sales.
According to the Entertainment Retailers Association, vinyl outsold digital downloads for the first time in December.
Consumers bought 3.2 million LPs in 2015 – a 25-year high.
John Maytham interviewed Mabu Vinyl's Stephen Segerman.
Listen to the interview in the audio below (and/or scroll down for quotes from it).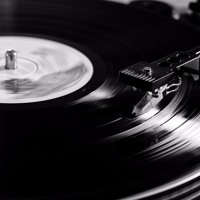 Musica has a full vinyl section now.

— Stephen Segerman, Mabu Vinyl
New vinyl is a bit pricy.

— Stephen Segerman, Mabu Vinyl
The market big.

— Stephen Segerman, Mabu Vinyl
It's much more expensive to buy a vinyl record than to digitally download an album.

— Stephen Segerman, Mabu Vinyl