"Cold Fact is the album from singer-songwriter Sixto Rodriguez, who became a cultural phenomenon in South Africa and was made internationally famous in the film 'Searching for Sugar Man.' It is also a play on the cold soak technique we use to extract flavour from the skins of our ripest Sauvignon Blanc grapes (we search for sugar man), which are then chilled and left for hours or even overnight on the skins, with the process helping to extract the intense flavours associated with this highly aromatic grape variety."
Extracted from https://www.radissonred.com/blog/music/the-best-record-stores-to-visit-in-red-cities/
Immortalized in the Searching for Sugar Man documentary film, this is a great introduction to African rhythms and the genres are as broad and all-encompassing as the continent itself. Hip hop, house, jazz, soul, funk, R&B – check. But add rock, pop, techno and dancehall too – and you're still not even close to unearthing the full extent of this Gardens favorite, a nice addition to this upscale suburb of the city.
2 Rheede Street, Gardens, Cape Town, 8001, South Africa

Speaking About Sugar Man: All The Cold Facts
An informative and inspiring motivational talk about the Rodriguez phenomenon.
For the past 20 years, Stephen "Sugar" Segerman has been involved in the rediscovery of, and resurgence of worldwide interest in, Sixto Rodriguez. This legendary and internationally acclaimed American folk-rock singer-songwriter, who was a huge success in South Africa from the '70's onwards, was believed to be dead but was found alive and well and living in Detroit in 1997. Since then his career has gone from strength to strength following a series of international tours, the re-release of his albums, and the success of the Oscar-winning film about this extraordinary story, 'Searching For Sugar Man', in 2013.
Now you can enjoy hearing Stephen "Sugar" Segerman talk about this whole musical adventure. "Sugar" as he is popularly known, has travelled around South Africa and overseas giving these talks and answering questions for the past few years, following the success of the film. He attended the Academy Awards ceremony in 2013, followed by the publishing of his best selling book in 2015, called "Sugar Man – The Birth, Death and Resurrection of Sixto Rodriguez", co-written with his fellow "Musical Detective" in the story, Craig Bartholomew Strydom.
Stephen "Sugar" Segerman lives in Cape Town and is the owner of the iconic record store, Mabu Vinyl, in Gardens. Along with Malik Bendjelloul, the director of the film 'Searching For Sugar Man', Sugar spent over six years working on the documentary which premiered at the 2012 Sundance Festival, where it won two awards. The film then spent the rest of 2012 being shown at many Film Festivals around the world where it won a host of awards, including the Bafta Award, and then in 2013, the Oscar award for Best Documentary.
To find out the details involved in booking Stephen for a talk at your venue, which lasts approximately an hour and a half and includes a question and answer session, please contact:
Contact Details:
Brian Currin
(Bookings and info):
Email: sugarmanstory@sugarmusic.co.za
Phone: 021 423 7635
or use the form below:
Web:
Website: https://sugarmanstory.wordpress.com/
Facebook: https://www.facebook.com/SugarManStory/
Instagram: https://www.instagram.com/SugarManStory/
Twitter: https://twitter.com/SugarManStory
Mabu Vinyl:
2 Rheede Street
Gardens
Cape Town
Phone: 021 423 7635
Email: info@mabuvinyl.co.za
Worldwide FM presents 'Cape Town Sounds', an audio documentary which explores the rich musical heritage of Cape Town, as part of Lufthansa's #LHcityofthemonth campaign.
The documentary follows Gilles over the course of the day as he sets out to learn about the history of the city's music, and infiltrate the dynamic contemporary scene. He begins with the music of the Khoisan bushmen, through to Cape Jazz of the '60s, onto hip hop of the '80s and '90s, through to the spoken word and current musical climate of today.
By discovering where the music is from and where it is going, Gilles discovers what makes Cape Town so special.
There is an interview with Stephen "Sugar" Segerman from http://www.MabuVinyl.co.za at about 18 minutes.
The classic song "Sugar Man" by Rodriguez is featured at about 20 minutes.
http://www.capetalk.co.za/articles/239026/vinyl-sales-hits-a-25-year-high
Deloitte expects double-digit growth in the sales of vinyl records for the seventh consecutive year, passing the $1 billion mark for the first time since the 1980s.
The professional services company expects 12-inch records to generate between 15% and 18% of all physical music sales.
According to the Entertainment Retailers Association, vinyl outsold digital downloads for the first time in December.
Consumers bought 3.2 million LPs in 2015 – a 25-year high.
John Maytham interviewed Mabu Vinyl's Stephen Segerman.
Listen to the interview in the audio below (and/or scroll down for quotes from it).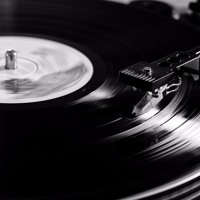 Musica has a full vinyl section now.

— Stephen Segerman, Mabu Vinyl
New vinyl is a bit pricy.

— Stephen Segerman, Mabu Vinyl
The market big.

— Stephen Segerman, Mabu Vinyl
It's much more expensive to buy a vinyl record than to digitally download an album.

— Stephen Segerman, Mabu Vinyl
The Mabu Vinyl Blue Trommel Basement, to give it its full official name, is a section of the Mabu Vinyl Storeroom, which is situated in Oranjezicht, just a short distance from the Mabu Vinyl shop in Gardens.
While Mabu Vinyl's well-known shop in Rheede Street will always be filled to the rafters with lots of great records, CDs, DVDs, books, cassettes and other cool stuff, the Blue Trommel Basement is mainly for those vinyl customers and collectors looking for the more collectable and rare records.
"The Basement" (or "The Trommels"), as these rooms are affectionately known, is where the more valuable and collectable records that come into Mabu Vinyl, all in top-end condition, can be found. Here you will find a wide selection of international and SA pressings, some of which are sold on eBay, as well as to private buyers and collectors from all over the world who visit the Basement.
There are plenty of LPs, 10″ albums, 7″ singles, 12″ maxis, and rare CDs in stock in the "The Trommels", which is run by Jacques Vosloo, who personally inspects all the new incoming vinyl for imports in either mint or excellent condition, as well as South African pressings in the same shape.
A small section of "The Basement" stock can be found in the Mabu Vinyl shop, to give customers an idea of what stock is there and the prices, but anyone wanting to see more records in that condition, can arrange an appointment with Jacques to visit the Basement.
Due to the facts that The Basement is based at a private house, and Jacques is sometimes out looking at batches of vinyl, appointments to visit the Basement can only be made by contacting Jacques directly and arranging a time. The address and directions will be given at that stage.
Please phone or SMS Jacques on 0799228585 between 11am and 3pm, Tuesdays to Fridays, to make an appointment to visit the Blue Trommel Basement in Oranjezicht, Cape Town.
email: basement@mabuvinyl.co.za
https://www.facebook.com/mabubasement
In the late 1950s, the 1960s and into the 1970s, Louis Botha Avenue – the road through the Grove – throbbed with life. Lined with shops and eateries, and alive with music and romance, it was the backdrop to a melting-pot of working-class people, many of them with roots in Europe, who had made their homes in Orange Grove and the surrounding suburbs.
There's something about carefully
placing the needle into the groove of
a record, then carefully having to lift
it again to turn the record around and listen
to the other side. It's the kind of interaction
with music you just don't get when
listening to a CD in the front-loader of your
car or a digital file on your phone or MP3
player.
The allure of vinyl has seen many a
music-lover dedicate a room or more to
house precious collections, with Martin
Scorsese and Mick Jagger even naming
their TV series homage to the 70s US
recording scene in honour of the format.
With World Record Store Day (April
16), on the horizon, Atlantic Sun speaks to
two vinyl enthusiasts, record store owner
Stephen Segerman and Paul Waxon, DJ
and organiser of one of the city's hottest
vinyl-only parties.
Stephen, the co-owner of Mabu Vinyl
record store owner, and also one of the
men who initiated the search for folk
singer Rodriguez documented in the film
Searching for Sugarman, said that it is great
to see the younger generation coming into
his store and buying records.
"I can only talk from experience from
my own shop which is now 15 years old –
and according to the Oranjezicht residents,
that is a long time for a record shop in
Cape Town."
Stephen, who says he "grew up going to
record stores and loving record stores" was
born and raised in Johannesburg and
studied at Wits University. He worked with
his dad at a jewellery factory for 20 years
and in the 90s he decided to move to Cape
Town.
"I watched as CD's came and records
disappeared and people gave up on them.
I didn't, because I didn't want to give up
my records." Stephen said his business
partner, Jacques Vosloo, started the shop
on Kloof Street, not far from their current
location in Rheede Street.
"Across the road, where Vida Café is
now, was a double shop. It was a secondhand
shop called Kloof Mart and it was his
dad's shop. Jacques bought a batch of
records and turned part of the shop into a
record store." This was the beginning of
Mabu Vinyl. They have been in there current
location for the last eight years. "I'd
been a big customer in his shop and
helped him advertise. In the 13 years that
we've built this shop and moved here
(about eight years ago) we've seen nothing
but the rise of vinyl. Vinyl has been massive
and come back."
He said that originally the shop just
focused on dance, trance and house
records.
"This is what kept vinyl alive. Slowly as
DJs started using computers and CDs, pop,
rock soul and jazz records became popular
again. There were record shops where you
could buy (vinyl) records which there hadn't
been for years."
"With electronics you won't be able to
touch things, put a needle on it and get that kind
of quality. We've watched records become popular
with the younger generation which is wonderful.
There are thousands of records out there."
At Mabu Vinyl, they only sell second-hand
records. "We have a saying that the universe has to
bring it to us. In the old days these records were
analogue and you could feel the sound. These new
records are made digitally and then converted to
vinyl. It doesn't have the same soul," said Stephen.
"People nowadays download tracks but we grew
up listening to whole albums. You had Ziggy Stardust
and you would put it on your record player.
You looked at the cover to find out who the musicians
were. After 20 minutes you had to turn it over
and listen to the other side. I still think that people
who love music want to hear the whole album.
What we've seen now is that this analogue world has
come back. It has a place and it is not going anywhere
because these records are valuable."
"We are supportive of World Record Store Day
but we are not going to go out and get new records
just for it. We are a 365 day celebration. We are all
music addicts and it is wonderful that this addiction
has bought records back."
DJ Paul Waxon said he has been collecting vinyl
records since he was young and started his WaxOn
events, at The Waiting Room, two and a half years
ago because he just loved playing music.
"I have been collecting records and DJing for a
long time. I stopped for a while when everything
went to digital. I went away on a holiday with my
friends and I realised how much I missed playing
music to people."
He said that he also knew that the only way he
would get back into it again would be with vinyl
records. "I'm not a purist but I didn't enjoy playing
the CDs and MP3s. I started my event because I
wanted to play music in the way I wanted to." Vinyl,
he said, was the only format being played in the
clubs up until the early 2000s, and it was this scene
that contributed to keeping vinyl alive when many
vinyl pressing plants were shutting down.
It was the introduction of CDs to the market
which pretty much killed off vinyl sales. Then came
digital formats such as MP3, which turned the
music industry on its head, challenging recording
companies and music stores to reconsider their traditional
ways of looking at the music business.
Over the past few years, however, vinyl has
regained its popularity. "They started Record Store
Day to create interest in a broad way," said Paul. "It
put some weight behind and sales started growing
on a very rapid scale. We are close to the point
where vinyl will outsell CDs in the next couple of
years.
But it hasn't all been positive, with record pricing
often in the upper-hundreds as everyone seeks
to cash in on the renewed interest in the vinyl
record.
Now the big major record labels have jumped
on to it. The people that kept the plants open were
doing small indie rock bands and electronic music.
They are reissuing albums now that are already
there and also overpricing the new records. I saw
a Saturday Night Fever album for R500.
"I feel like we should promote our own music in
this country. If we want to promote Record Store
Day we have to find a way to support local music
and not just bring in old re-issues.
"There is a lot of music from the 60s and 70s that
sit in our record stores and nobody cares about it.
Then what happens is people overseas find them
and reissue them. Then they become popular. We
need to value our own music more. If I find the
right store, I walk out of there really happy."
http://www.winnipegfreepress.com/arts-and-life/entertainment/books/oscar-winning-documentary-gets-extended-play-treatment-367083501.html
The story of Sixto Rodriguez as depicted in the Academy Award-winning 2012 documentarySearching for Sugar Man was one that intrigued the world.
The plot centred around Rodriguez, a musician based out of Detroit in the '60s and '70s, who was never able to gain traction in the United States despite numerous industry professionals comparing his songwriting chops to those of Bob Dylan — but perhaps even better.
But more than a story about a musician who somehow sadly flew so far under the radar, the film — and now the book, Sugar Man: The Life, Death and Resurrection of Sixto Rodriguez — are about a man who unknowingly became the soundtrack for a revolution half a world away. His first album, Cold Fact, became immensely popular in South Africa during the time of apartheid, unbeknownst to the singer himself.
The film follows two South African men as they search for Rodriguez (the name Sugar Man references a line in one of his songs), who was presumed to be dead. Once they discover he's alive and well and living in Detroit, they take him to South Africa to perform for thousands of fans and to give him a taste of the life he should have had.
Written by Craig Bartholomew Strydom and Stephen (Sugar) Segerman, two men who play a large role in the film, Sugar Man is an exhaustively detailed account of all that happened before, during and after the time frame covered in the film. Segerman's first encounter with a Rodriguez song while doing his mandatory time in the army, Rodriguez's multiple stints in local politics, the eventual suicide of director Malik Bendajelloul not long after the film won an Academy Award — every conversation, every email, Sugar Man covers it all.
The book is broken up into four sections — the mystery, the man, the music and the movie — which is very helpful given the amount of voices and storylines that weave together to create the narrative picture as a whole.
On occasion, however, all the details and historic references do become overwhelming, and are not always necessary in order to move the story forward. In certain instances, it feels more productive to skim over those parts instead of reading word for word.
The most interesting tidbits are those excluded from the film (or that hadn't happened until after the film was made), namely the fact that after his initial shows in South Africa, Rodriguez toured the country several more times in the early and mid-2000s with varying success, and the surprising falling out between Segerman and Rodriguez spurred by Segerman's move into a more managerial role.
For those who loved the documentary, Sugar Man: The Life, Death and Resurrection of Sixto Rodriguez is an excellent companion piece that bookends the film beautifully, answering any and all questions one may have about the lives of all those involved, both pre- and post-documentary.
In the prologue of the book, Strydom and Segerman say the film was "the search for the man who didn't know he was lost." This book proves to be the rest of the story we didn't know we were missing.
Erin Lebar is a multimedia producer at the Free Press.
Eigentlich wollte ich einkaufen gehen. Dann sehe ich im Schaufenster dieses Platten-Cover. Im nächsten Moment saugt mich ein Zeittunnel ein. Ich treffe auf einen totgeglaubten Superstar, Südafrika in den Seventies, treue Fans und ein Stück Musikgeschichte: Searching for Sugar Man

"Was sind die wichtigsten Sehenswürdigkeiten von Kapstadt", frage ich Stephen "Sugar" Segerman. Er lacht. "Der Tafelberg, Robben Island und Mabu Vinyl", antwortet er und guckt mich aus seinen großen Brillenaugen an. "Kein Scheiß, wir haben hier richtig viele Besucher", fügt er grinsend hinzu. "Besonders seit Sugar Man…"
Zurück in die Zukunft
Mabu Vinyl ist Sugars Plattenladen. Gemeinsam mit einem Kumpel hat er ihn aufgebaut. Ein paar Regale Bücher, ein paar CDs und DVDs, vor allem aber Vinyl. Überall Kartons mit Langspielplatten. Abertausende! Sein Freund Brian arbeitet auch hier. Sugar Man hat sie zusammengebracht. Und wenn sie von Sugar Man erzählen, dann ist das die Geschichte, die ihr Leben verändert hat.
Ich kenne diese Geschichte schon, als ich den Laden betrete. Ich kenne sie aus dem Film "Searching for Sugar Man". Einer der besten Dokumentarfilme aller Zeiten, finde ich, und eine fantastische musikalische Entdeckung obendrein. Ohne den Film wäre ich niemals auf Sugar Man alias Sixto Rodriguez gestoßen, und das wäre jammerschade, denn dieser Sixto Rodriguez kreiert nicht nur geniale Songs, er hat auch wirklich was zu sagen. Trotzdem verschwindet er jahrzehntelang in der Versenkung – vielleicht, weil er einen spanischen Namen hat oder weil er aus den Slums von Detroit kommt. Doch dann macht das Schicksal einen dieser irrwitzigen Schlenker und katapultiert ihn aus dem Nichts wieder auf die Bühne, wie im Märchen.
Dieses Wunder verdankt er drei treuen südafrikanischen Fans: Sugar, Brian und Craig. Zwei von ihnen stehen jetzt vor mir und erinnern sich, wie das damals war. Auf einmal ist aus dem Film Wirklichkeit geworden.
Searching for Sugar Man
"Sugar man, won't you hurry, Cos I'm tired of these scenes, For a blue coin won't you bring back, All those colors to my dreams"
Sugar Man, der Koks-Dealer aus Rodriguez' gleichnamigem Song, wird zum Synonym für eine unglaubliche Gralssuche. Sie beginnt 1997. Rodriguez steckt zu dieser Zeit in einer Sozialwohnung in Detroit. Er entrümpelt Wohnungen, jobt auf dem Bau oder an der Tankstelle. Seine Gitarre hat er immer dabei, weil die sonst gestohlen wird. Ab und zu tritt er mit ihr in Kneipen auf.
Mit dem Musik-Business hat er nichts mehr zu tun, nachdem Anfang der 1970er Jahre zwei Alben gefloppt sind – in den USA! Was Rodriguez nicht weiß: Südafrika ist total verrückt nach ihm! Dort wird er zum Helden der Anti-Apartheid-Bewegung, seine Songs treffen das Mark einer ganzen Protestgeneration. Auch Sugar, Brian und Craig hängen am Radio, wenn Titel wie "Sugar Man", "Cause" oder "I wonder" gespielt werden, tauschen Kassettenaufnahmen aus und glauben wie alle anderen, dass Rodriguez sich wahlweise auf der Bühne erschossen hat, verbrannt ist oder an einer Überdosis zugrunde ging.
Die Legende vom frühen Tod des Lieblingsstars hält sich im medial abgeschotteten Südafrika mehr als zwei Jahrzehnte lang. Dann fällt das Apartheid-Regime und das Internet boomt, beides etwa zeitgleich. Anfang 1997 setzen Sugar und Brian unabhängig voneinander eine Website auf. Der eine will wissen, wie Rodriguez nun wirklich gestorben ist, der andere will ihm ein Denkmal setzen und alles über ihn herausfinden. Sie tun sich zusammen. Der dritte im Bunde ist Craig: DJ, Journalist und natürlich auch ein glühender Fan.
Gemeinsam finden sie das Unglaubliche heraus: Rodriguez alias Sugar Man lebt! Was folgt, ist ein Jahr im Fieber. Schließlich machen sie sich auf die Reise und besuchen ihr Idol. Das Setting erinnert an die Weihnachtsgeschichte: Detroit ist Bethlehem, die schäbige Mietwohnung der Stall und die drei Südafrikaner sind die Könige aus dem Osten, die ihrem Heiland Ruhm, Glanz und Ehre darreichen.
Rodriguez nimmt die Gabe an. Gitarre spielen kann er noch und die harte Arbeit hat den 56-Jährigen in Form gehalten. Die Stimme ist auch noch da. So betritt er die Bühne.
Neustart in Kapstadt
"Kapstadt ist Athen, Joburg ist Rom", sagt Sugar selbstbewusst. Wenn es um Kultur geht, sieht er seine Heimatstadt klar vor Johannesburg oder Joburg, wie hier alle sagen. Kein Wunder also, dass der totgeglaubte Sugar Man seine Wiederauferstehung zuerst in Kapstadt feiert.
Brian kann sich noch genau daran erinnern. Am 2. März 1998 betritt Rodriguez in Kapstadt erstmals südafrikanischen Boden. Nur einen Tag später beginnen die Proben, und am 6. März bringt er das Velodrome in Bellville ganz im Osten der Stadt zum Beben. Was das beim Publikum auslöst, fängt die TV-Dokumentation "Dead Men Don't Tour" ein – ansatzweise jedenfalls.
Kapstadt steht Kopf. Dasselbe passiert in Johannesburg, Pretoria und Durban. Ganz Südafrika liegt dem Sugar Man zu Füßen. Und Rodriguez kommt wieder, mittlerweile fast jedes Jahr. Ende Januar ist der nächste Termin, die Konzerte sind fast alle ausverkauft. Mit dem Comeback in Kapstadt hat sich das Leben des Songwriters komplett geändert. Er tourt durch die ganze Welt, hat jetzt auch in seiner Heimat Erfolg und füllt die Arenen von den USA bis Japan. Für Sugar ist klar: Rodriguez ist "der größte alte neue Künstler auf dem Planeten".
Sugar Man ändert alles
Sugar und Brian erzählen, als könnten sie immer noch nicht glauben, was da passiert ist. "Du musst dir mal überlegen", sagt Brian, "wir waren einfach nur Fans. Keiner von uns war im Musikgeschäft". Doch die unverhoffte Begegnung mit Rodriguez macht aus ihnen neue Menschen.
Gemeinsam starten sie 1999 das E-Magazin "The South African Rock Music Digest", vier Jahre später steigt Sugar mit der Gründung von Mabu Vinyl ins Plattengeschäft ein. Brian, immer schon ein wandelndes Musiklexikon, verdient da noch seine Brötchen als Sales Manager bei Panasonic. 2007 zieht er den Stecker und steigt aus. Heute steht er jeden Tag im Plattenladen, unterhält eigene Websites und Online Shops und bestreitet zwei Musiksendungen im Internetradio.
Dann taucht aus heiterem Himmel Malik Bendjelloul auf. Der schwedische Dokumentarfilmer hat von der wundersamen Suche nach Sugar Man gehört und will aus dem Plot einen Zehnminüter machen. Auf Zehnminüter ist er nämlich spezialisiert. Als er in Kapstadt ankommt, hat er nur eine Kamera samt Kamerafrau dabei, sonst nichts. Low Budget heißt die Devise.
Doch aus dem Zehnminüter werden rasch 15, 20, 25 Minuten, und immer noch ist der Film nicht fertig. Malik Bendjelloul ist fasziniert von dieser Musik, die mühelos Jahrzehnte und Weltmeere überbrückt. Er erliegt mehr und mehr dieser verrückten Geschichte mit ihrem theatralischen Knalleffekt.
Dazu kommt Sugar, der den Regisseur mit seiner Begeisterung ansteckt. In Südafrika ist Sugar Fahrer, Location Scout und Caterer gleichzeitig. Aus der Zusammenarbeit wird Freundschaft. Am Ende steckt so viel Herzblut in dem Film, dass die Preise nur so hageln. Sogar einen Oskar gibt es, 2013, in der Kategorie "Bester Dokumentarfilm".
Film-Destination Kapstadt
Der Film "Searching for Sugar Man" gibt dem Comeback von Rodriguez noch einmal einen enormen Schub. Und Kapstadt bekommt dadurch eine neue Attraktion: die Fahrt vom Stadtteil Clifton an der Küste entlang. "Die Route im Film nachfahren, das machen viele", erzählt Sugar. Und viele kommen auch zu ihm und Brian in den Plattenladen – nicht zufällig wie ich, sondern weil sie als Sugar-Man-Fans auf der Suche nach Devotionalien sind.
Unter den vielen Postern und Karten, mit denen die Wände von Mabu Vinyl gepflastert sind, hängt auch ein unscheinbares, handgemaltes Blatt mit der Aufschrift "Malik was here". Darauf ist ein Zettel gepinnt: R.I.P. 13 May 2014. Malik Bendjelloul ist tot? "Selbstmord", murmelt Sugar, "keiner weiß, warum". Seine Augen hinter den Brillengläsern glänzen feucht. Ich frage nicht weiter.
Service
"Sugar Man – the life, death and resurrection of Sixto Rodriguez" heißt das erst letzten September erschienene Buch, in dem alles über die " Great Rodriguez Hunt", die Jagd nach Rodriguez, steht. Geschrieben haben es Stephen "Sugar" Segerman und Craig Bartholomew-Strydom. Und Brian Currin? Der winkt ab: "Ich stehe nicht gern im Rampenlicht", sagt er.
Wer das Buch bestellen will, kann das hier tun. Wer lieber online stöbert: www.sugarman.org ist die ultimative Website zum Thema. Dort gibt es auch jede Menge Infos zum Film "Searching for Sugar Man".
Die nächste Kapstadt-Reise ist schon geplant? Dann unbedingt zu Mabu Vinyl in die Rheede Street gehen (kleine Querstraße zwischen Kloof Street und Orange Street im Bezirk Gardens). In dem Stadtteil ging's mal sehr alternativ zu, mittlerweile hat die Hipster-Dichte zugenommen. Das Viertel ist reich an netten Restaurants und Cafés, außerdem ist das Programmkino Labia einen Besuch wert.
Cape Town – Searching for Sugar Man
Actually I wanted to go shopping. Then I look in the window of this album cover. The next moment I sucked up a time tunnel. I meet a presumed dead superstar, South Africa in the Seventies, loyal fans and a piece of music history: Searching for Sugar Man

"What are the main attractions of Cape Town" I ask Stephen "Sugar" Segerman. He laughs. "The TableMountain, Robben Iceland and Mabu Vinyl," he answers, and looks at me with his big eyes glasses. "No shit, we have right here a lot of visitors," he adds with a grin. "Especially since Sugar Man …"
Back in the future
Mabu Vinyl is Sugars record store. Together with a friend he has built it. A few shelves books, a couple of CDs and DVDs, and especially vinyl. Everywhere boxes of LPs. But thousands! His friend Brian also works here. Sugar Man has brought them together. And if they tell of Sugar Man, that's the story that has changed their lives.
I know this story, as I enter the store. I know it from the movie "Searching for Sugar Man". One of the best documentaries of all time, I think, and a fantastic musical discovery into the bargain. Without the film, I would never have one alias encountered Sugar Sixto Rodriguez, and that would be a shame, because this Sixto Rodriguez created not only ingenious songs, he really know what to say.Nevertheless, he disappears from the scene for decades – perhaps because he has a Spanish name or because he comes from the slums of Detroit. But then fate makes one of these absurd Schlenker and catapulted him out of nowhere back on stage, like a fairy tale.
This miracle he owes three loyal South African fans: Sugar, Brian and Craig. Two of them are now in front of me and remember what it was like. Suddenly has become a reality from the movie.
Searching for Sugar Man
"Sugar is, will not you hurry, Cos I'm tired of thesis scenes, For a blue coin will not you bring back, All those colors to my dreams"
Sugar Man, the coke-dealer from Rodriguez 'eponymous song, is a synonym for an incredible Grail quest. It starts in 1997. Rodriguez infected at this time in a council house in Detroit. He cleared out apartments, Job T on the building or at the gas station. He has his guitar always with you, because that is otherwise stolen. From time to time he comes with her on in pubs.
With the music business, he has nothing more to do, after the early 1970s, two albums flopped – in the USA! What Rodriguez does not know South Africa is totally crazy about him! There he becomes a hero of the anti-apartheid movement, his songs strike at the heart of a whole generation of protest. Also Sugar, Brian and Craig depend on the radio, when songs like "Sugar Man", "Cause" or "I Wonder" played, exchange cassette recordings and feel like any other that Rodriguez has either shot on the stage, is burned or from an overdose perished.
The legend of the early death of his favorite stars keeps more than two decades in the medial insular South Africa. Then the apartheid regime and the Internet falls booming, both about the same time. In early 1997 set Sugar and Brian independently on a website. One wants to know how Rodriguez is now truly dead, the other wants to put a monument to him and find out everything about him. Do yourself together. The third member is Craig: DJ, journalist and also an ardent fan.
Together they find out the unbelievable: Rodriguez aka Sugar Man alive! What follows is a year in fever. Finally, they set off on the journey and visit their idol. The setting is reminiscent of the Christmas story: Detroit is Bethlehem, the shabby apartment for rent of the stall and the three South Africans are the kings from the east, the proffering their Savior fame, glory and honor.
Rodriguez accepts the gift. He can play the guitar yet and the hard work has kept the 56-year-olds in the form. The voice is also still there. So he takes the stage.
Restart in Cape Town
"Cape Town is Athens, Joburg is Rome," Sugar says confidently. When it comes to culture, he sees his hometown clearly in Johannesburg or Joburg, all say how here. No wonder, then, that believed dead Sugar Man celebrating his resurrection first in Cape Town.
Brian can remember still exactly. On 2 March 1998 in Cape Town for the first time Rodriguez enters South African soil. Just one day later start the sample, and on March 6 he brings the Velodrome in Bellville in the far east of the town to the quake. What triggers the audience, captures the TV documentary "Dead Men Do not Tour" a – to some extent anyway.
Cape Town is upside down. The same happened in Johannesburg, Pretoria and Durban. Southern Africa is the Sugar Man's feet. And Rodriguez is coming back, now almost every year. The end of January is the next appointment, the concerts are almost all sold out. With the comeback in Cape Town, the life of the songwriter has completely changed. He is touring the world, has now also in his home success and filled the arenas from the USA to Japan. For Sugar is clear: Rodriguez is "the largest old new artist on the planet".
Sugar Man changes everything
Sugar and Brian tell, as they could still not believe what has happened since. "You have to change your mind again," says Brian, "we were just fans. Neither of us was in the music business. " But the unexpected encounter with Rodriguez makes them new men.
Together they start 1999, the e-magazine "The South African Rock Music Digest", four years later Sugar rises with the establishment of Mabu Vinyl into a plate business. Brian, always a walking music lexicon, there still earned his living as a sales manager at Panasonic. In 2007, he pulls the plug and gets out. Today, he is every day in the record store, maintains its own websites and online shops and denies two music programs on internet radio.
Then appears out of the blue Malik Bendjelloul. The Swedish documentary maker has one heard of the miraculous Search Sugar and wants to make the plot a Zehnminüter. On Zehnminüter he is namely specialized. When he arrives in Cape Town, he has only one camera case with the camera woman, nothing else. Low Budget is the motto.
But from the Zehnminüter be quickly 15, 20, 25 minutes and still is not the finished film. Malik Bendjelloul is fascinated by this music that effortlessly bridged decades and oceans. He succumbs more and more of this crazy story with her theatrical bang.
In addition Sugar, which infects the director with his enthusiasm. In South Africa Sugar driver, Location Scout and caterers at the same time. The collaboration is friendship. At the end is so much passion in the film that prices only hail that. Even an Oscar there, in 2013, in the category "Best Documentary".
Movie Destination Cape Town
The film "Searching for Sugar Man" is the comeback of Rodriguez again a huge boost. And Cape Town gets thereby a new attraction: the drive from Clifton district along the coast. "The route in the film descendants, which make a lot," says Sugar. And many come to him and Brian to the record store – not by chance as I do, but because they are as Sugar-Man fans in search of memorabilia.
Among the many posters and cards with which the walls of Mabu Vinyl are paved, and a nondescript, handpainted leaf hangs with the inscription "Malik was here". Then a list is pinned: RIP 13 May 2014. Malik Bendjelloul is dead? "Suicide," mutters Sugar, "no one knows why." His eyes behind his glasses shine moist. I do not ask further.
service
"Sugar Man – The Life, Death and Resurrection of Sixto Rodriguez" is the only book published last September, where everything on the "Great Rodriguez Hunt", the hunt for Rodriguez, stands. Written have Stephen "Sugar" Segerman and Craig Bartholomew-Strydom. And Brian Currin? The dismissive gesture: "I do not like to stand in the limelight," he says.
Who wants to order the book, which can here do. Those who prefer Browsed online:www.sugarman.org is the ultimate site on the topic. There is also plenty of information about the film "Searching for Sugar Man".
The next trip is already planned and Cape Town? Then necessarily Mabu Vinyl go into Rheede Street (small crossroads between Kloof Street and Orange Street Gardens in the district). In the district's times went too alternatively, meanwhile the hipster density has increased. The neighborhood is full of nice restaurants and cafes, as well as the program cinema Labia worth a visit.
Mabu Vinyl in Mashable list of 12 record stores worth visiting.